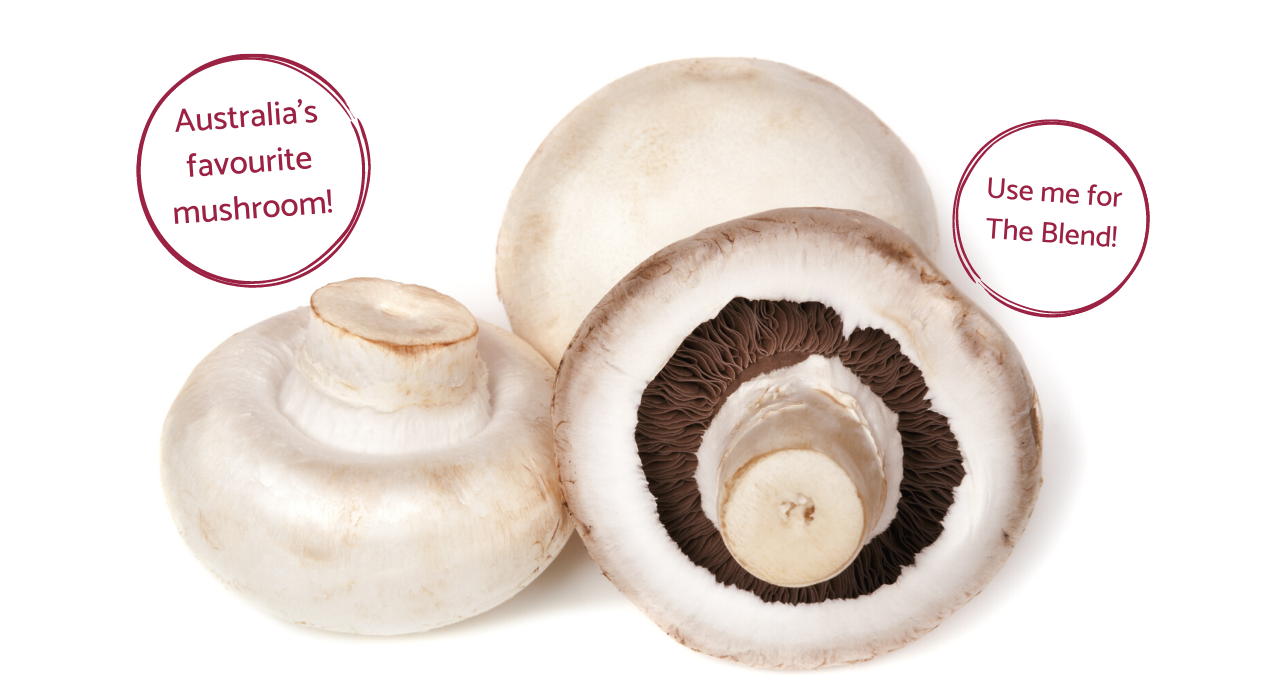 The white cup mushroom is the most popular mushroom in Australia, as it's the most versatile! These mushrooms are usually around the size of the palm of your hand, with a lovely white cap. The gills can either be open or closed. Their creamy white colour makes them perfect for pasta and risotto, to keep the pasta or rice white. You can roast them, fry them, dice them and blend them with mince for spaghetti or taco's... or eat them raw for a salad! 
Do not peel!
Wipe with damp cloth if needed
Leave whole for roasting
Stuff me with filling and bake
Slice, chop or dice me up.
Chop me fine and add me to mince for THE BLEND!  
White cup mushrooms have a mild and delicate flavour, which makes them perfect for just about any recipe. Cups have a firm texture and will keep their shape while cooking.