Applications are now OPEN for the Mushrooms in Schools program for 2021.  
Australian primary school teachers of years 3 and 4 can apply to receive free mushroom kits, through our Mushrooms in Schools program
.
Register your interest
by completing the form below. 
Kits are being distributed week commencing 12th July - ready for Term 3. Free lesson plans can be downloaded any time. 
Please note that due to funding restraints, the mushroom kits are limited this year, so don't delay - apply now! We hope to roll out the program on a national scale over winter in 2022.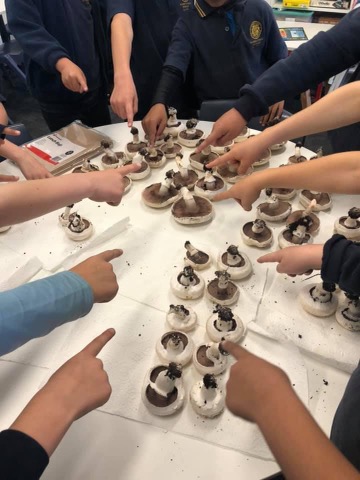 Mushrooms kits are the perfect tool for classroom learning, as your students can easily grow and harvest mushrooms in a matter of weeks! 
Through the Mushrooms in Schools program, teachers will receive 10 free lesson plans, enough for the whole school term and FREE mushroom kits for their classroom, delivered free of charge. The shared mushroom kits encourage teamwork and group learning, and also ensures there are enough mushrooms for each student to cook and eat.
Mushroom kits are around half the size of a student's desk. There is no need for special garden beds or change to school infrastructure, all you will need is a water spray bottle to keep the mushrooms wet. Everything else is provided! 
Each mushroom kit includes:
Recyclable box containing compost, casing and spawn - everything you need for the mushrooms to grow!
10 FREE LESSON PLANS enough for a whole school term
Step-by-step instructions
Brown paper bags, ready for harvest time
Mushroom manuals for the students, with recipes and nutritional information
Downloadable certificate of completion for the students
*All you will need is a

water spray bottle

, to water the mushrooms.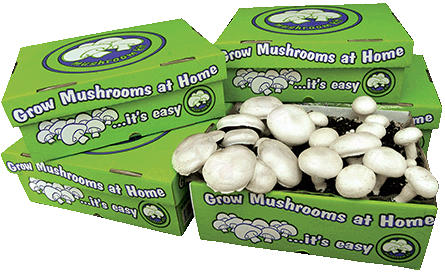 Did you know that mushrooms DOUBLE in size every day?
Your students will be excited to return to class and see how BIG their mushrooms have grown overnight!

This quick cultivation period encourages students to stay engaged and feel a sense of pride as they take their fresh mushrooms home for dinner.
APPLY NOW!
The AMGA 'Mushrooms in Schools' program is open for 2021.
Complete the form below to register your interest in the Mushrooms in Schools program for 2021. Your class could receive free mushroom kits, delivered to your school - W/c 12 July, ready for Term 3. 
Make sure you check out our free lesson plans, which are free to download and use anytime!