The Australian Mushroom Growers Association (AMGA) is a national peak industry body dedicated to driving value for our members, Australia's mushroom growers.  Our vision is to ensure mushrooms are a vital, unique part of the Australian diet.
We provide a range of services to our members and the broader industry to foster growth and development, and our members comprise of Mushroom farmers, associated businesses and industry people.
The AMGA works with all parts of the supply chain, from production through to the consumer. By working together, we seek to continually improve our growers' ability to provide a healthy, profitable and safe product for all consumers. As part of this continual improvement, we work with Hort Innovation to ensure the industry levy funded Research and Development and Marketing programs for the Australian Mushroom industry are well directed and responsive to industry needs.
AMGA's Governance:
The Australian Mushroom Growers Association is governed by a Board of Directors responsible for setting the strategic direction of the organisation. The Board comprises elected grower and industry members and AMGA members can stand for election to the Board at the AMGA AGM.  The AMGA office's role is to manage the organisation's business and implement the Board's directions.
AMGA's History:
The origin of commercial mushroom growing in Australia can be traced back to 1933 in disused railway tunnels under Sydney – including the incomplete Circular Quay to St James line. In the late 1930's the mushroom industry moved outdoors to the Hawkesbury district when growers created the first raised beds in open fields, covered by nothing more than straw and hessian bags. It was hard going, with low yields and fragile mushroom crops at the mercy of Australia's weather extremes. Relying on the expertise and hard work of newly-arrived migrants, the Australian mushroom industry became a reality.
With growing techniques in the 1940s and 50s still largely unchanged from the methods used in 19th Century Europe, mushrooms were very much a seasonal crop in Australia, produced during the cooler months.
It wasn't until the 1960s that modern mushroom farming emerge on a world-wide basis. In 196, 18 growers attended a meeting in Parramatta to discuss the future of the mushroom industry.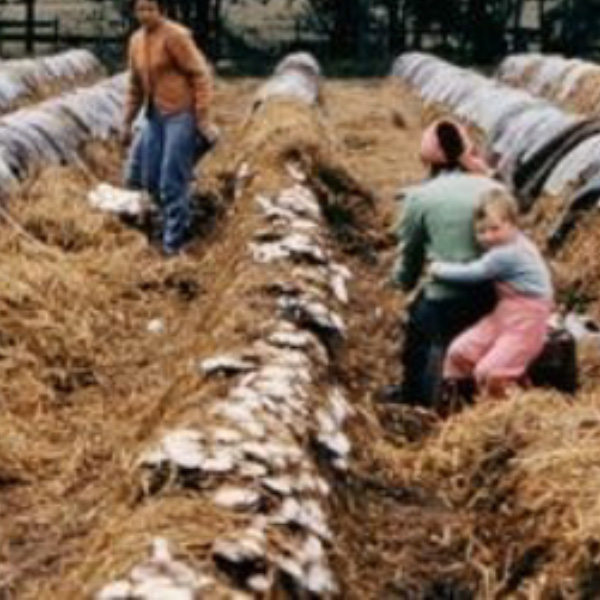 From these humble beginnings, the Australian Mushroom Growers Association (AMGA) was formed. Committed to mushroom growers and the mushroom industry, the mission of the AMGA is simple: to provide wholesome food for the community.
In 2021, Australian Mushroom Growers celebrated 60 years of growing together.
AMGA's Board of Directors and Governance:
The Australian Mushroom Growers Association is governed by a Board of Directors responsible for setting the strategic direction of the organisation. The Board comprises elected grower and industry members and AMGA members, who can stand for election to the Board at the AMGA annual general meeting.
The following directors form the elected Board of Directors of the Australian Mushroom Growers Association for 2020/21.  
Dr Geoff Martin
AMGA Chair & Executive Director
Read Geoff's Bio >>
Dr Geoff Martin – Dr Mush
Geoff has been involved in the international mushroom industry for over 37 years; he has managed and directed operations at a range of composting and mushroom companies in the United Kingdom, South Africa, Botswana, New Zealand and Australia. Until recently he was the General Manager of Mushroom Composters based in New South Wales, a position he has held since 2001. In late 2018 Geoff decided to step back from the daily grind of running a composting operation, embraced semi-retirement and set up his own mushroom consultancy business, Dr Mush Advisory.
Geoff has acted as a consultant to mushroom operations in South Africa, Malawi, Zimbabwe, New Zealand and Australia. He holds a PhD in Soil Science from the University of Reading United Kingdom. Geoff is passionate about the mushroom industry and believes that one of his most important tasks is to share his knowledge with fellow growers, facilitate the training of younger people in the industry and promote research and development especially in the field of composting.
Kevin Tolson
AMGA Vice President & Executive Director
Read Kevin's Bio >>
Kevin Tolson - Regal Mushrooms
Kevin Tolson is the Managing Director of Regal Mushrooms, a growing facility which produces 100+ tons of mushrooms per week. He co-owns with his brothers Robert and David, the sales, marketing, and distribution company White Prince Mushrooms which supplies 20% of the entire Australian mushroom industry. The family employs approximately 500+ staff.
He also sits on the board of the Tolson Group of Businesses which encompass the supply chain of the mushroom industry - from spawn, compost, growing, marketing, sales & distribution.
Since the age of 23 Kevin has served on the Australian Mushroom Growers Association board and taken the role as Chair at least 7 times since then. He currently is one of the advisors of Hort Innovation's Strategic Industry Advisory Panel.
Robert Tolson
AMGA Treasurer & Executive Director
Read Robert's Bio >>
Robert Tolson - Premier Mushrooms.
Robert is the owner of Premier Mushrooms. The farm grows 2 rooms per week of Phase 3 compost. He is a Director of Sylvan Australia and Director shareholder of White Prince.
Mick Surridge
AMGA Executive Director
Read Mick's Bio >>
Mick Surridge - ScatoPlus
Mick Surridge studied agricultural science at Dookie College and has a background in mycology and engineering with over 30 years' in the Mushroom Industry. He is a co- founder, director and shareholder of ScatoPlus established in 1996 and has over 70 employees, supplies Mushroom compost in Australia wide, Asia and Pacific Island countries. He is a shareholder and Director of Bulla Park, Australia's largest producer of Organic Agaricus and Pleurotis mushrooms. Mick is a past Chairman of the Australian Mushroom Growers Association and is currently one of the advisors of Hort Innovation's Strategic Industry Advisory Panel.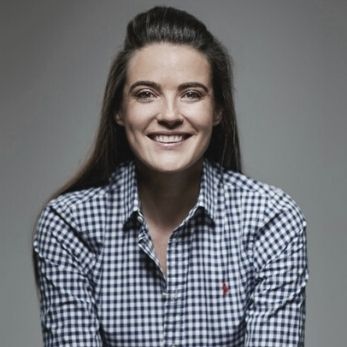 Georgia Beattie
AMGA Director
Read Georgia's Bio >>
Georgia Beattie - Bulla Park
As a new generation of farmer, Georgia specialises in high performance farming, embracing the use of technology and innovation to achieve fast growth and scale in agriculture. 
Georgia began her career in the startup space, founding wine packaging business Lupé Wines in 2010. The company created innovative IP to manufacture a single serve glass of wine and raised venture capital to expand quickly into events, hotel minibars and airlines across Australia, Japan, Korea, Taiwan, China and Hong Kong. The company was acquired in 2016. 
Prior to this, Georgia spent a period in the tech industry as CEO of Realestate.com's new venture, Spacely, as well as CEO of Startup Victoria.
Georgia is also a non-executive Director of Rowing Australia and Second Bite and also on the advisory board of Law Squared. 
Phil Higgins
AMGA Director
Read Phil's Bio >>
Phil Higgins - Parwan Valley Mushrooms
Phil is the CEO of Parwan Valley Mushrooms, with 35 years of operational and General Management experience in manufacturing across a variety of industries, including Petro-Chemical, Aircraft and Food Packaging, where he was responsible for 6 sites across Australia and New Zealand with a turnover of $400M per annum.
Phil has a Masters degree in Business Administration and experience with complex organisations. 
Phil Rogers
AMGA Director
Read Phil's Bio >>
Phil Rogers - Pure Mushrooms
Phil commenced his career in the Mushroom Industry over 30 years ago, working with Merbein Mushrooms, under the management of Geoff Izard, his father in law.  Phil spent the next 15 years totally involved in all aspects of mushroom production, from composting to marketing-with composting becoming his passion.  When he later became Director of the company, Phil had major input in the design of the new compost facility at Merbein, and was in charge of all things compost for both Merbein Mushrooms farms.
In 2004, Phil worked as a consultant with Sylvan Inc USA, and spent 2 years consulting in Phase I, II, III and Growing Techniques in various countries around the world, including Australia.  In 2006 Phil and his wife, Linda, were given the opportunity to purchase the South Australian Merbein Mushrooms farm, and so began P & L Rogers Pty Ltd-producing around 24 tonne per week and being supplied compost from the Merbein Farm. 
To establish vertical integration, the Rogers then built their own compost facility.  After 5 years of careful planning and diligence, their Phase I, II and III project commenced in 2017 at Port Wakefield and is now producing 45 tonne per week.
Phil has been a director on the AMGA board since 2013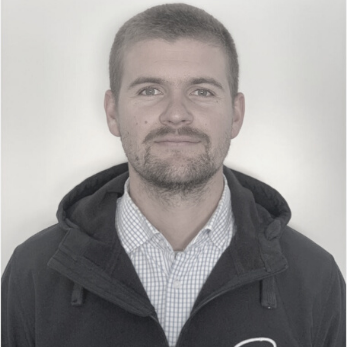 Jaylon Rogers
AMGA Director
Read Jaylon's Bio >>
Jaylon Rogers - Revitalise Enterprises.
Jay is the general manager at Revitalise Enterprises. He has been around mushrooms all his life - growing up and working on his parents' farm (P&L Rogers) in South Australia. To gain experience outside the farm, Jay obtained a Bachelor of Civil & Structural Engineering and has held several roles within this field working on major bridge projects in a project engineering capacity over a five year period.
Jay re-joined the mushroom industry in 2017, taking up a significant role in a multi-million dollar project to build a new compost facility at Port Wakefield. Using a combination of his engineering and industry knowledge the new yard is a state-of-the-art facility, using the latest technologies (including NIR analysing equipment) to deliver real-time monitoring and management of all aspects of compost production.
AMGA Staff
The AMGA office's role is to manage the organisations business and implement the Boards directions.
Martine Poulain - Relationship & General Manager
Martine has held the position of Relationship and General Manager for the Australian Mushroom Growers Association, since August 2019.
Reporting to the board of the AMGA, Martine's role is to lead all facets of the organisation, and implement the associations' strategic plan.
Martine holds a Bachelor of Communications, and prior to joining the AMGA, she held leadership roles in a number of key industry associations– assisting them with their strategic and membership challenges.
Martine is passionate about establishing clear communication channels between her members and industry, and has instigated and managed several key projects aimed at implementing Best Management Practices.
She has been a strong voice for industry, and is a passionate supporter of growers through her sustained advocacy.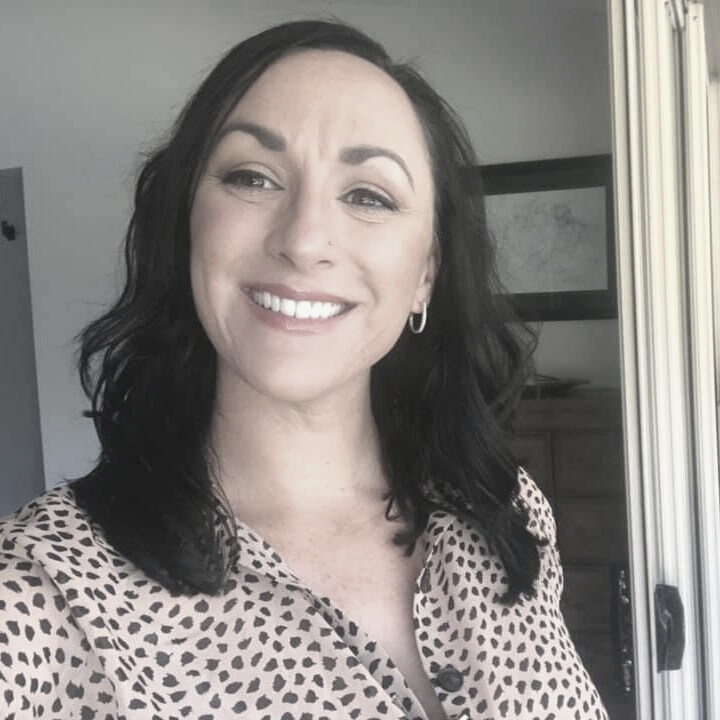 Leah Bramich - Communications Manager 
Leah has been part of the AMGA team since April 2020.
Reporting to the Relationship and General Manager, and consulting to the AMGA marketing sub-committee, Leah's role to communicate to industry and consumers.
Leah holds a Graduate Certificate in Marketing, with a 19-year career in leadership roles within marketing management, media and PR.
As a dedicated mushroom lover and avid home cook, she is passionate about advocating mushrooms to all Australians, for their myriad of health benefits and delicious taste.
Honour Board
Since its inception, the AMGA has worked to represent the interests of its members to the betterment of the wider industry. Many people have taken up positions within the AMGA, while others have worked in roles to support the future development of the industry.
Bill Anderson
Vern Cameron
Stan Grabowski
George Johnson
Martial Lawson
Eric Marland
Tom Paskin
F Thomas
John H Baker
John Daley
Bob Harris
Wally Klepetko
Ian Longworth
Des McCord
David Pulsford
J Wakeling-King
K Barton
Adam Ducats
Norman Johnson
J Larkins
Mal Manning
Keith Morrison
Arthur Thomas
JW Watt
2019/00 - Kevin Tolson
2018/19 - Tim Adlington
2016/17 – Kevin Tolson
2015/16 – Kevin Tolson
2013/14 – David Tolson
2012/13 – David Tolson
2010/11 – Douglas Schirripa
2009/10 – Michael Surridge
2007/08 – Douglas Schirripa
2006/07 – Kevin Tolson
2004/05 – Douglas Schirripa
2003/04 – Douglas Schirripa
2001/02 – Douglas Schirripa
2000/01 – Douglas Schirripa
1998/99 – Carol Holden
1997/98 – Robert N Tolson
1995/96 – Robert N Tolson
1995/96 – Mick O'Brien
1993/94 – Andrew Gulliver
1992/93 – Brian Carroll
1990/91 – Brian Carroll
1989/90 – Douglas Schirripa
1987/88 – Robert N Tolson
1986/87 – Noel Arrold
1984/85 – Robert N Tolson
1983/84 – Martial Lawson
1981/82 – Hank Young
1980/81 – Robert N Tolson
1978/79 – Robert N Tolson
1977/78 – Martial Lawson
1975/76 – Graham Price
1974/75 – Robert N Tolson
1972/73 – John W Baker
1971/72 – Robert N Tolson
1969/70 – Peter Jones
1968/69 – Robert N Tolson
1966/67 – Keith Morrison
1965/66 – David Pulsford
1963/64 – Arthur Thomas
1962/63 – Arthur Thomas
1961 – John H Baker
2007 – Peter Willemse
2006 – Douglas Schirripa
2001 – Joe van Dorresteyn
1998 – Beryl Miller
1993 – Peter G Jones
1992 – VG (Wally) Klepetko
1990 – Robert N Tolson
1988 – Hank Young
1985 – Dr Alan Clift
1984 – Martial Lawson
1981 – Dr N. G (Tan) Nair
1978 – Dr James W Sinden
1974 – Vince Pace
1974 – Roy Sanders
1973 – Dr Lillian Frazer
1971 – John W Miller
1965 – David Pulsford