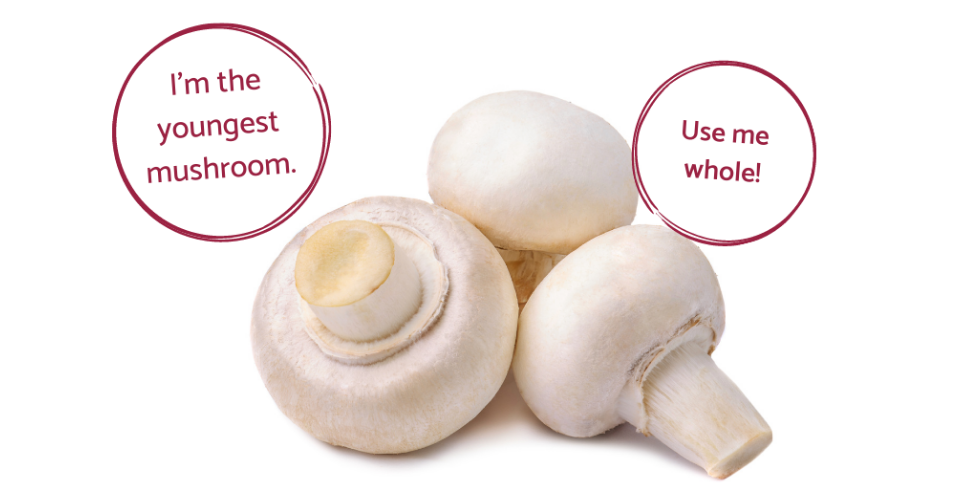 Sometimes called a champignons, these little round mushrooms can usually be found beside the larger 'white cups' in the grocery aisle. Just like their name, button mushrooms are usually around the size of a 10c piece and the veil of the mushroom is tightly closed. Buttons are almost pure white in colour, have a firm texture and a mild taste.
Did you know? That these little white mushrooms are the first harvested from the growing bed. If they were left to grow for another day, they would grow to a white cup.. then grow to be a BIG flat mushroom! 
Do not peel me! 
Wipe with a damp cloth if needed.
Use whole in stews or slow cooker recipes.
Marinade whole for salads 
Skewer whole for the BBQ 
Crumb and deep fry for a yummy snack! 
Button mushrooms have the mildest flavour, which intensifies slightly when cooked. As they are the youngest mushroom, they are very firm and hold their shape througout the cooking process.