Join the Mushroom Movement... and become a Blenditarian!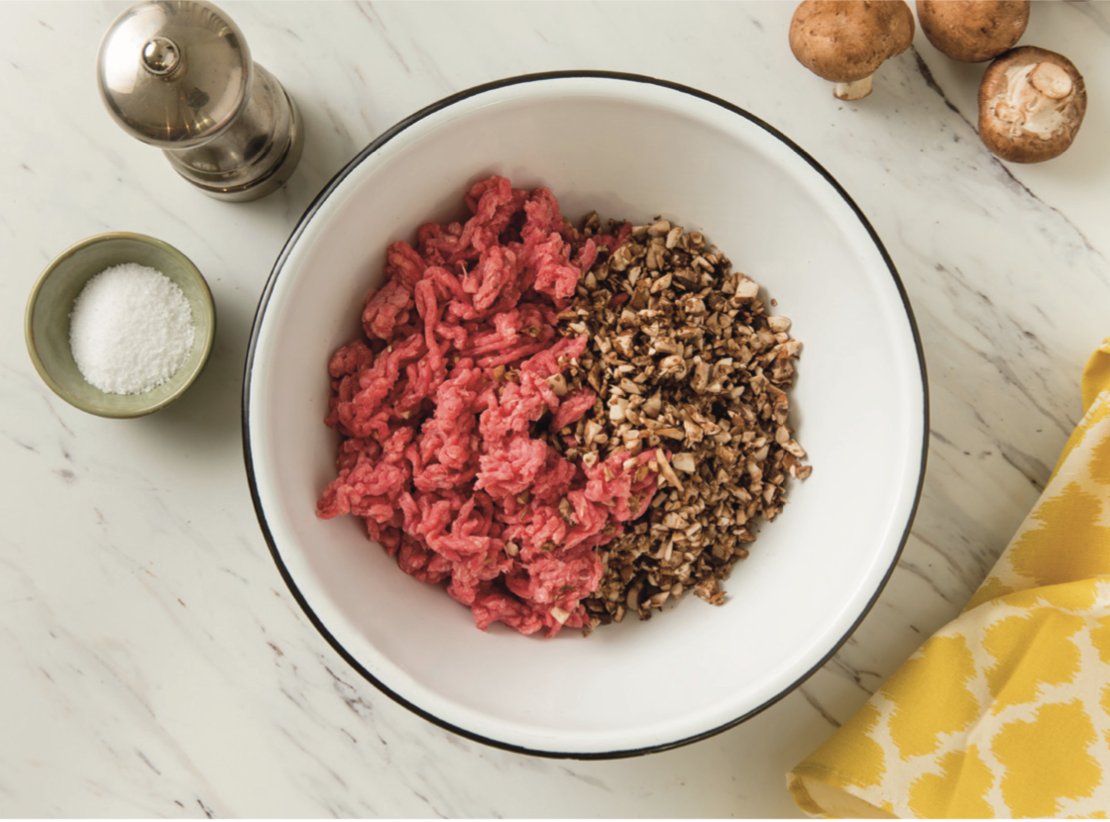 Want to eat healthier, more delicious and nutritious meals, without having to give up red meat? ... it's time to BLEND!
The Blend™ is an easy cooking technique that you can adopt with any minced meat recipe. There's no need to change the recipes you already know and love... just make room for mushrooms!  How easy is that?
All you need to do is substitute some of the mince for mushrooms in your favorite mince meat recipes - like spaghetti, lasagna, tacos, burgers and meatballs. 
Making meals delicious, nutritious and sustainable with mushrooms is as easy as chop, blend and COOK!
It's time to become a Blenditarian...
The Blend is better for you and the planet too!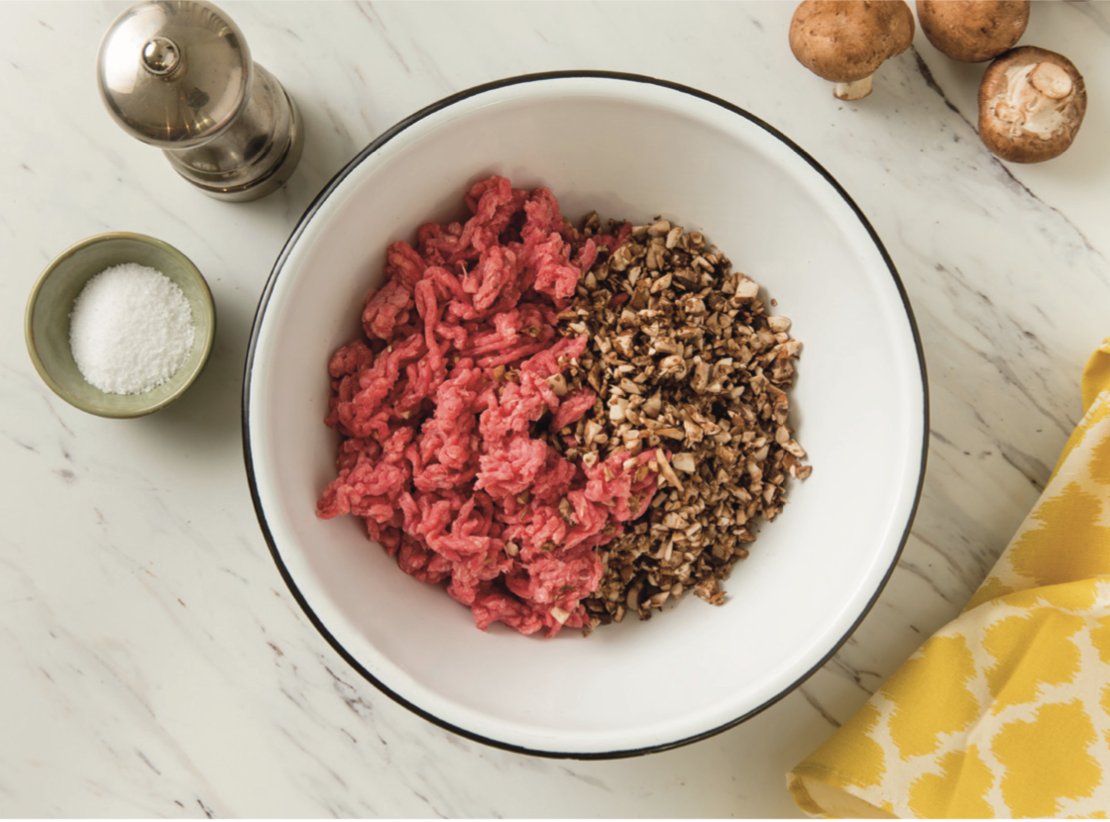 Chop the mushrooms into fine pieces, so they match the consistency of minced meat.
You could use a food processor, but don't over chop!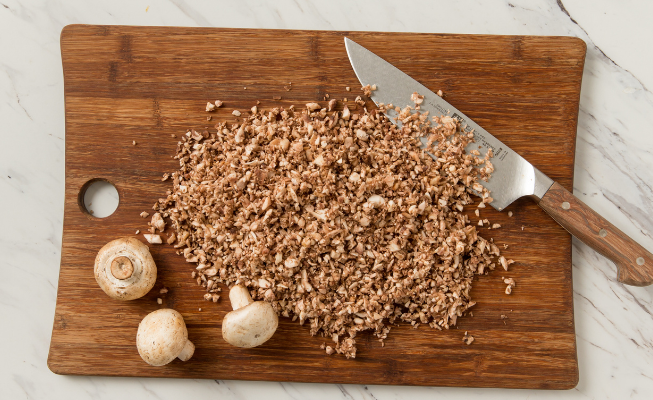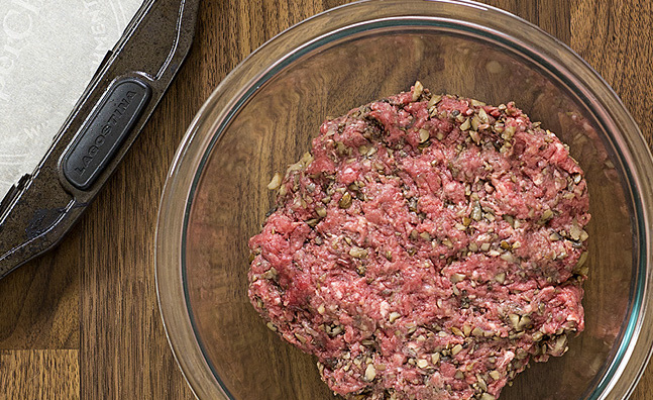 Blend the mushrooms with your mince.
You can blend with any minced meat - beef, pork, chicken, lamb or turkey.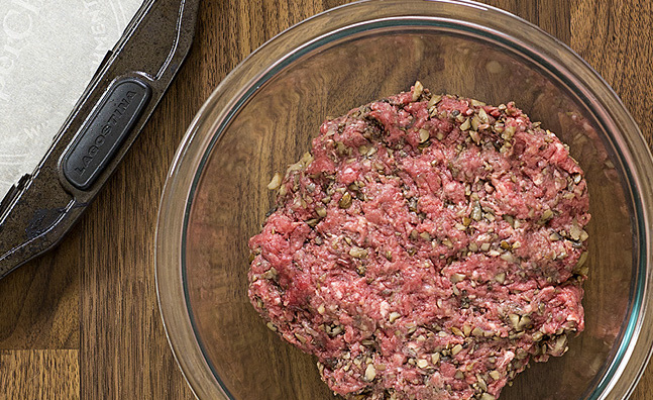 Time to cook your blended mushroom-meat!
There is no need to change your recipe, no need for extra pots and pans... just make room for mushrooms and chop, cook BLEND!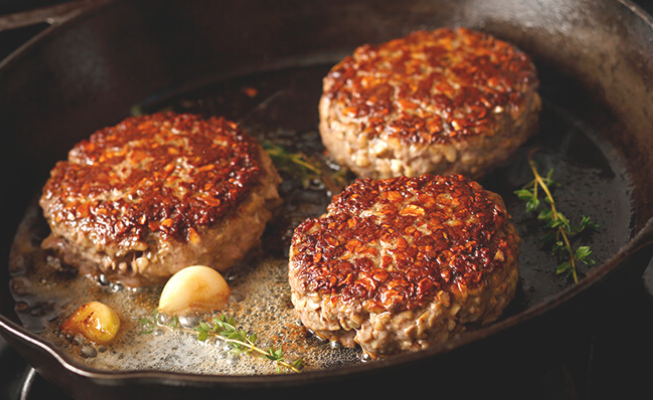 I'm a Blenditarian because I want to...
Eat Less Meat
Research suggests that eating less meat could decrease your risk of heart disease, diabetes and cancer and can aid in weight loss. That's why I use 'The Blend' technique by substituting some mince for mushrooms.
Eat less Salt
Thanks to mushrooms' umami (savory) taste, studies confirm you can maintain the delicious flavour of recipes you love while reducing salt needed by 25%²
Be Healthier
The Blend mushrooms and mince method adds more nutrients to the plate like vitamin D, potassium, B-vitamins, and antioxidants. The Blend also adds fibre too!
Lose Weight
Research suggests that by substituting one third of lean mince for mushrooms, you will save around 100 kilojoules per serving and make meals tasiter and more nutritious.
Help the planet
Mushroom farming is one of the most sustainable farming practices of all. Reducing meat and eating more mushrooms means you are doing better for the planet. (Thanks for that!)
Save Money
The Blend method of adding mushrooms to mince recipes results in more food! By adding mushrooms, you generate more servings and extend portions, which means cost savings on the price per serving.
1. Cheskin L.J., Davis, L.M., Lipsky L.M., Mitola, A.H., et al. Lack of Energy Compensation Over 4 Days When White Button Mushrooms Are Substituted for Beef. Appetite (2007).
2. Miller, A.M., Mills, K., Wong, T., Drescher, G., et al. Flavor-Enhancing Properties of Mushrooms in Meat-Based Dishes in Which Sodium Has Been Reduced and Meat Has Been Partially Substituted with Mushrooms. Journal of Food Science (2014).
Nutritional Information: Calories: 350, Total Fat: 14 g, Saturated Fat: 5 g, Cholesterol: 80 mg, Sodium: 350 mg, Total Carbohydrate: 33 g, Dietary Fiber: 3 g, Sugars: 6 g, Protein: 22 g