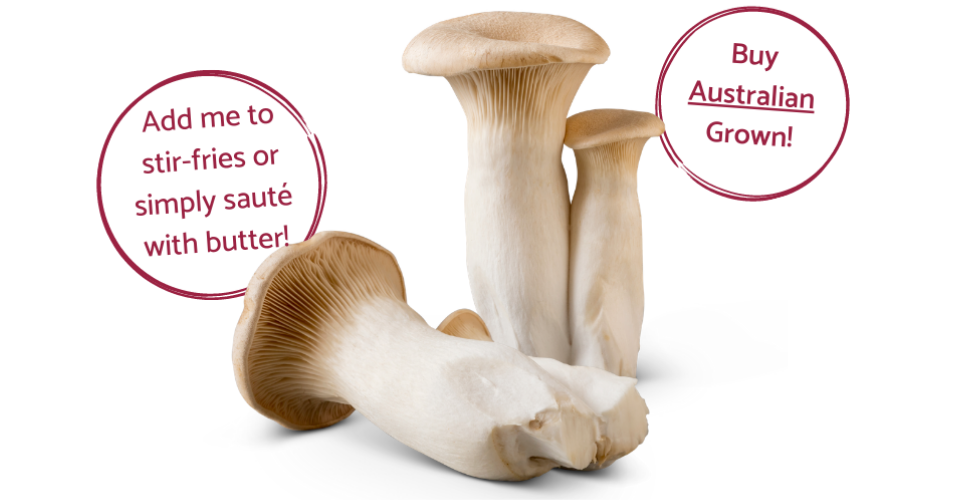 The King Trumpet mushroom is sometimes called a 'french horn', 'king oyster' or 'king brown.' These impressive looking mushrooms have a light brown cap and creamy white stem which is thick, around 8cms long and extra meaty! While very popular in Asian cuisine like stir-fries, noodle dishes and soups, these delicious mushrooms are delicious simply sautéed in a little butter and eaten on their own. 
Do not peel!
Wipe with damp cloth if needed.
Chop off the bottom of the stem (if needed)
Slice me lengthways to add to stir-fry.
Leave me whole to roast.
Slice me in discs to create vegan scollops!
Chop me in half and brush with oil for the BBQ.
King Trumpet mushrooms have a very mild flavour when raw, however once cooked their flavour enhances.
These mushrooms are often described as the 'vegans seafood' due to their flavour and texture, they can be used to substitute for scollops or crumbed calamari.