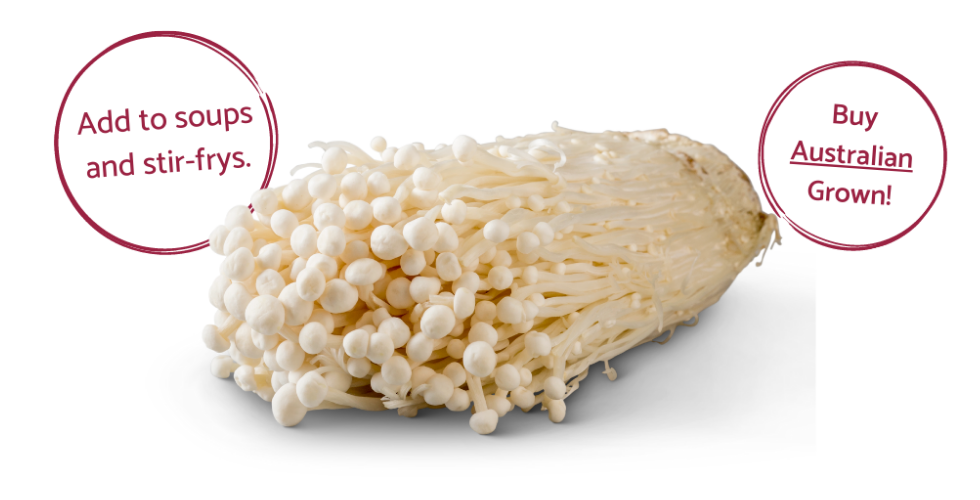 Enoki mushrooms grow in a cluster and have very long stem, around 10cm high. They are harvested at the roots to keep them together, which need to be removed before cooking. Enoki mushrooms can be sauteed and added to salad, or added at the end of the cooking process for noodle dishes, stir-fries, soups and risottos. Enoki mushrooms require little cooking, so make sure you add them at the end of the recipe. When buying enoki, look for creamy white colour with perky stems and a 'grown in Australia' label.  
Trim roots at the base and discard.
Gently seperate each strand.
Stir through at the end of cooking.
Do not over cook.
Do not eat raw. 
Enoki mushrooms have a very mild and delicate mushroom flavour. Given this mushroom is very thin, it should be treated carefully and not overcooked, to retain a light crunch in texture.