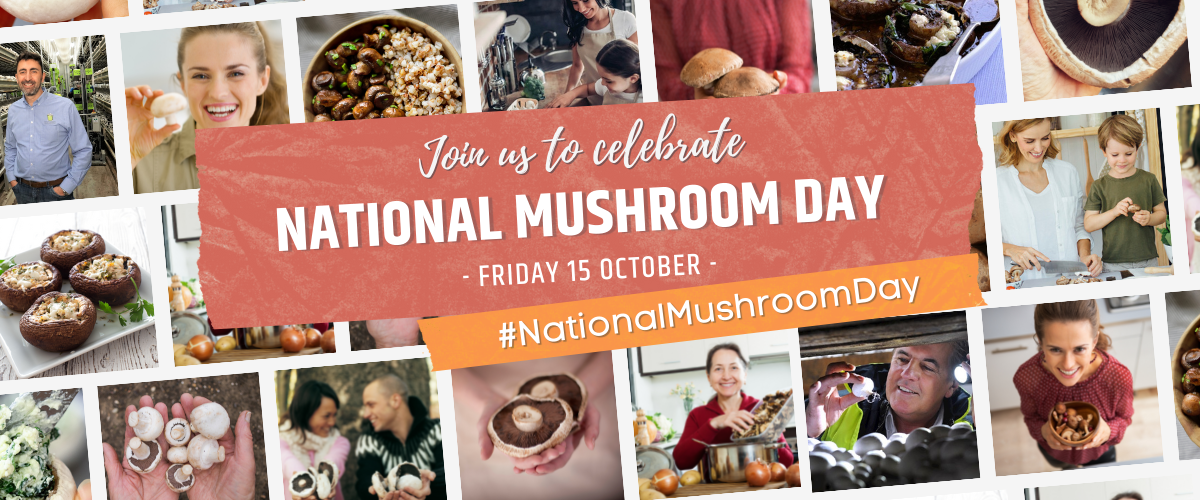 National Mushroom Day is celebrated in Australia on October 15 and is a special day for Aussie mushroom farmers, health professionals, restaurants and cafés and of course our mushroom loving home-cooks to celebrate Australian grown mushrooms for their unique health benefits and delicious taste!
In fact, October 15th marks International Mushroom Day, with many other countries celebrating mushrooms on the same day each year.
This year, the AMGA celebrated National Mushroom Day with "mighty" mushroom research being conducted around the globe, culminating in an expert round table conducted by Nutrition Research Australia. Together with a group of leading Australian nutrition experts, food scientists, an indigenous culture expert and a culinary nutrition expert, NRAUS led a round table to discuss the science, history and future of mushrooms. An impressive range of evidence emerged, which showed that in addition to being a super-food and nutritional all-rounder, it seems mushrooms could soon be a food recommended by health professionals to help prevent vitamin D deficiency, heart disease, support the immune system and the gut. Our AMGA Dietitian Jane Freeman spoke about the round table findings and other research on Perth's 6PR breakfast show with Gareth Parker. 
Lockdowns and restrictions weren't going to dampen the Australian mushroom farmers spirits, with several growers joining in the celebrations. Costa Mushrooms hosted a morning tea with Shiitake sliders at the Adelaide markets, SA Mushrooms hosted a virtual cooking class with PheebsFoods and Pure Mushrooms launched a social media competition to win a gorgeous mushroom pack.
The AMGA spent considerable effort in the lead up to the event, invite people and organisations of influence to help us celebrate the day. Fable Foods joined with social media competition, and Food Matters used the initiative to share mushroom nutrition facts to their 2M+ Facebook fans. The AMGA also commissioned a host of social media influencers to help inspire other health professionals, restaurants and café's owners, retail outlets and home cooks to join the fun. By using the hashtag #NationalMushroomDay, mushroom lovers were united in the celebrations.
National Mushroom Day on October 15, is a special day to celebrate Australian grown mushrooms!
Join in the celebrations by sharing your favourite mushroom recipes, cooking tips or mushroom day special events, by using the hashtag
#NationalMushroomDay
Join our Mushroom Lovers Club!
Receive delicious Mushroom recipies and much more.