For the first time in history, one lucky bakery in Australia will soon claim a very "Aussie" crown of glory; for baking "Australia's Best Mushroom Pie."
The Baking Association of Australia (BAA) hosts its annual trade show in Sydney this May, which includes the industries baking competitions and awards. The three-day event attracts bakers from around the nation and typically receives over 17,000 entries, who compete for several titles including the industry's two most prestigious and nationally recognised awards, 'Australia's Best Pie' and 'Australia's Best Pastie.'
This year, through a sponsorship with the Australian Mushroom Growers Association (AMGA), the BAA have included a new competition segment to award "Australia's Best Mushroom Pie," the first competition of its kind in BAAs 60-year history.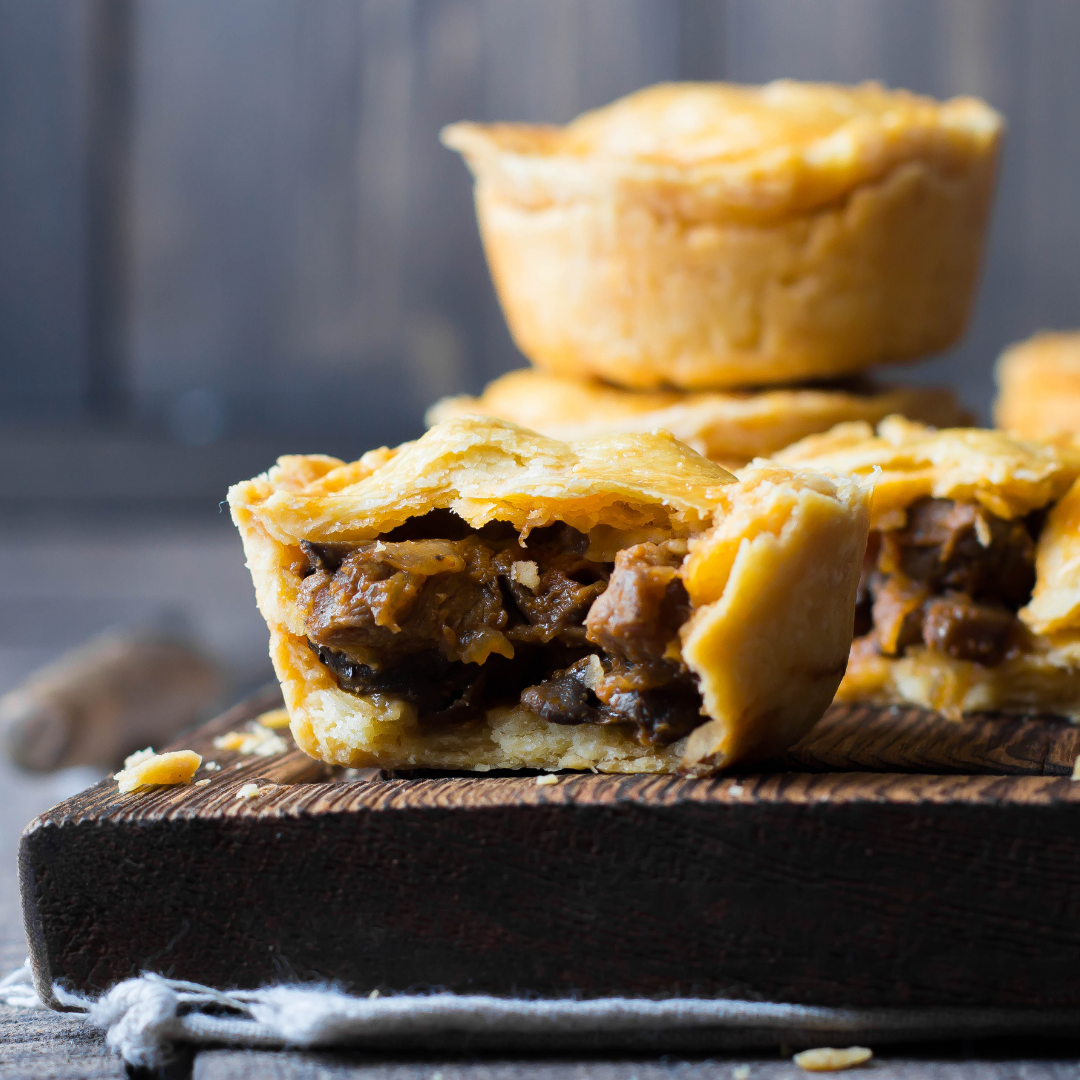 The Baking Association of Australia (BAA) Chairman, Tony Smith said the new mushroom competition segment is sure to excite the baking competitors this year. "We have a few different comps for the bakers, including Australia's best mince beef pie, best poultry, best seafood etc; but this is the first time in BAAs history that we have had a specific competition segment for a mushroom pie, so I know the bakers will be excited about it. It will be great to see what flavours they invent."
"The winner of the 2020 "Australia's Best Pie" for 2020 was made by brothers Ryan and Chan Khun Country Cob Bakery Boronia Vic it was a Pepper-beef Pie. Which was a really tasty pie" Mr Smith added.
For the mushroom pie segment in 2021, contestants are being asked to use white mushrooms, swiss browns or portobello mushrooms only, as these are the typical mushrooms found in most supermarkets and represent 98% of the mushrooms sold in Australia. The freshest of fresh mushrooms to be used at the competition are being donated by Kim and Chris at Margins Mushrooms in Woy Woy. 
The winner of "Australia's Best Mushroom Pie" will then compete for the overall national title of "Australia's Best Pie".
AMGA Relationship and General Manager, Martine Poulain explains the new competition segment will be a big help to the Australian mushroom industry. "If you walk into any bakery in Australia, you can usually find mushrooms being used as a second ingredient in a pie; like a steak and mushroom or chicken and mushroom pie, but rarely do you find a pie with mushrooms as the hero ingredient. We are seeing more and more Australians choosing a meat free or flexitarian diet, so bakers have a great opportunity here to cater for this customer by using mushrooms."
"We are hoping that this competition segment will ignite the imagination of bakers around Australia to think outside the "steak and mushroom" pie box and consider using mushrooms as a hero ingredient pies." Ms Poulain added.
"We never know what we are going to get from the contestants, so it's exciting to see what type of pie will take out the big title each year." Mr Smith said.
The Baking Industry Trade Show is being held on 25-27 May. Entries are for 'Australia's Best Pie' competition are open now. For more information or to register visit www.baa.asn.au

Join our Mushroom Lovers Club!
Receive delicious Mushroom recipies and much more.